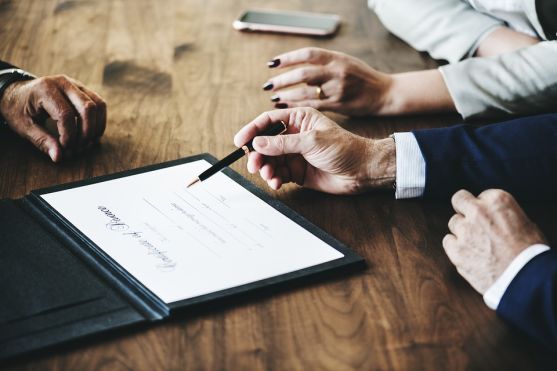 Whether you're advancing toward a divorce, struggling for custody, spousal support or planning to plead for custody modification, hiring a knowledgeable family law solicitor can help you find the right way out, ease your stressful mind, and bring the desired result for you and your child. When it comes to family disputes, a family law attorney is likely to be your friend in need as well as a rescuer to uphold your lawful right while going through the patchy landscape of your family battle.
Most predictably, your emotional feelings, as well as panic, fear, and uncertainty about the future happenings, make you perplexed of how to go about or how to place your issues to an attorney. Notably, it's the biggest weak point of victims involved in family disputes whereas, scam lawyers take the full advantage of their emotional phase and earn dishonestly. By following the guidelines below, hopefully, you can reach the right family lawyer to fetch you a productive result.
Be Focused
Essentially, you must be focused on the major factors of your family battle. Instead of considering the insignificant issues, boast your temperament level to analyze the whole story and accordingly jot down the key points that you should discuss with the attorney. In a nutshell, you should be precise and to the point which will help the attorney in the faster understanding of your custody battle or alimony dispute issue.
Ask questions
Once you start visiting attorneys whom you've shortlisted for interviews, as you share various incidents about the family clash start asking questions like ' have, you handled this kind of tricky cases earlier? 'Do you feel that I can regain my lost child custody?', What kind of share I can expect out of my marital home?' Etc. Typically, your questions should be related to your specific family clash.
Listening Attitude/ Responsiveness
Excessively delayed replies or asking you to reiterate certain points every time indicates that either the attorney is not attentive enough to listen to your delicate issues or he/she is over-occupied or don't have that level of skill to find the strategic way out instantly. This is not expected from a professional and seasoned family law practitioner. So, you need to search for someone else.
Your comfort levels
A family law attorney needs to be friendly, compassionate and insightful even being a highly professional. A family dispute like divorce can be long-lasting especially as it moves toward the courtroom. Even if, now this is settled through mediation, future battle with custody or alimony is more common. All through the way, you need to work with the professional, and that demands you to feel comfortable while discussing on different issues, how he/she respond to your questions or suggestions you with options out.
Truthfulness
Essentially, you may require revealing various sensitive factors relating to your family life aside from your financial details, and information about your assets, debts which often feel embarrassing to people. As you should be truthful enough to share that information, similarly an attorney you hire should be trustworthy and dependable in the whole process. Ensure about the attorney's honesty level during the session.
Following the consultancy period, as you come out, ask your mind if the professional appears steady in all terms, and you're confident that he/she is the right lawyer who can make things done? If your answer is yes, go ahead.