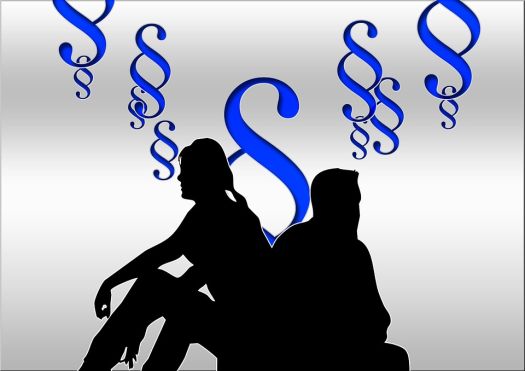 Family law is one of the largest practicing legal areas and has been focused on various issues involving relationships within a family unit, such as divorce, child custody, alimony, etc, as well as adoption and so on. The act sets out the duties, rights, powers, and liabilities among spouses and children and imposes on those rights, powers, and responsibilities with the dissolution of a marriage.
Apart from representing on behalf of clients involved in family lawsuits, a family law attorney performs their duties in various other roles including counselor, mediator, negotiators and sometimes also as therapists. Preparing paper works and making drafts of vital legal documents like court petitions, briefs and agreements of divorce, custody, adoption, prenuptial, post-nuptial, paternity, etc are a major part of their activities.
Key Services
Divorce: Spouses involved in a divorce battle can work jointly with a single family law attorney or think of hiring his/ her personal attorney, who facilitates by working out a resolution plan to deal with various factors of disagreements. This can be done via mediation or cooperative divorce system (when both hire own attorneys) and can avoid a possible lawsuit. However, depending on the complexity of the case and mindset of both partners, if it's no change of out-of-the-court decisions, automatically the case moves into courtroom trial where a family attorney fights on your legal right. Most divorce procedures appear with a host of familial matters including the division of marital property, settlement of market debt and partition of all assets and investments aside from custody, child support, and alimony.
Child Custody / Child Support: Child custody and child support are two major parts of a divorce agreement. With a seasoned family law attorney beside; divorcing couples can reach most ideal custody arrangement in the forms of sole custody, shared custody and legal custody. This also includes visitation right which is mainly intended to allow the non-custodial parent to enjoy scheduled access to the child. Equally, the non-custodial parent is liable to pay child support money every month to the custodian part for education, healthcare, career development of the child. In case of shared custody, support money is decided based on the higher earner who needs to pay the spouse having nil or low income. Typically both custody right and child support resolutions are subject to change according to change of circumstances and market value or financial status of a parent.
Spousal Support: The purpose of spousal support is to extend financial support to a spouse who has no income or lower income than his/her ex-counterpart by the later to ensure him/her to carry on a standard of life as earlier.
Adoption: Not all attorneys are specializing in family law focus on Adoption law. Adoption which is complex but healthy procedure helps couples without a child to adopt a little one from a biological mother or parents through family law attorney. There are various sorts of adoption types and laws vary widely among independent adoption, family adoption, intrastate adoption, foster parent adoption, etc.
Key Responsibilities
Counseling/ Alternative Dispute Resolution
Professional family lawyers provide divorcing spouses with expert counseling, let them know the scope of Alternative Divorce Resolution (ADR) and restraining them from going into the continual and overwhelming process of the court case. Often court hearings tend to underscore the adversarial part of disputes among spouses, and that may damage spouses to reach a win-win outcome. The best part of ADR is having the scope of working with friendly lawyers who listen to all concerns, grants extra space to control your emotion, rage, and unfriendliness, and thus promotes a collaborative platform that brings a mutually satisfying outcome.
Caring for 'Best Interests of the children'
One principle of the family courts is to deal with all needs to defend the right of children who suffer horribly in the midst of a divorce. All through the process of custody decision, a devoted family law attorney makes sure that the custody agreement has been prepared taking into consideration the best interest of the child. Importantly, whatever arrangement is decided and drafted by him, be in a combination of sole custody and visitation, sole custody and shared legal custody with visitation or shared physical and legal custody that should be convincing to the judge at the time of representation.
Protect Legal Right
Not only a family law attorney informs couples how family law binds spouses, parents, and children as well as the right of grandfather/ grandmother within a family life but also ensure that their legal rights are well protected while making a divorce agreement. They hold back unfriendly couples fight for unjustified custody right, spousal support, or share of marital property about what they deserve by law and what not.